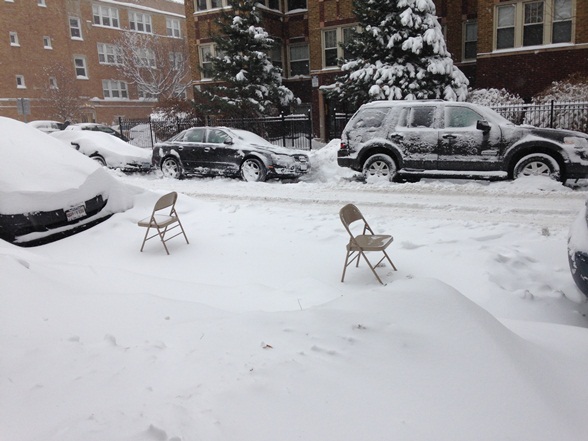 Winter seems so long ago but its wicked ways are not forgotten. Read "Dibs" by Kurt C. Schuett
Upon graduating from high school, Kurt Schuett won the Gwendolyn Brooks Award for Poetry in 1993; this honor, coupled with professional publication in The American Goat literary anthology in 1993 with "The First Time" and Harmony literary magazine, where he won the esteemed Guy Cooper Poetry award for "Tree House Blues," all fueled the realization that Kurt could and should write, dabbling in everything from poetry and short works of fiction to professional essays and lengthier works of fiction during and after his college years.  He completed his undergraduate in English at Culver-Stockton College before tackling a Masters of Education at Graceland University.  Currently, he is entering his eighteenth year as an educator, formerly as a German instructor and presently as a high school English teacher, working in the suburbs of Chicago.  He lives in the northern suburb of Libertyville, Illinois.
Kurt recently published a Southern Gothic ghost story titled "Calamity James" in the Belle Reve Literary Journal, a work that was nominated for the Pushcart Prize.  In addition, two of his poems, "A Response to Charles Bukowski: Yes I'm Drinking Today" and "The Bohemian Waitress" were featured in the 69th edition of the Burningword Literary Journal.  Kurt's short story "The Last Supper Redux" will be the top-slot in an upcoming anthology launching this fall, highlighting local Chicago horror writers.
Insurgency is Kurt Schuett's debut novel, a speculative work of fiction that encompasses elements of urban suspense, thriller, and horror.  This novel will be released by Bad Day Books, an imprint of Assent Publishing, August 2nd in print and all e-book platforms.
For more on Kurt visit:
http://www.kurtschuettauthor.com – I write
http://www.kurtschuett.com – I blog
https://twitter.com/kurtschuett – I tweet
https://www.facebook.com/kurt.schuett.7 – I facebook
Continue reading "Dibs" »