As Chicago enters sub-zero temperatures, we wanted to explore some famous Chicago cold cases this week.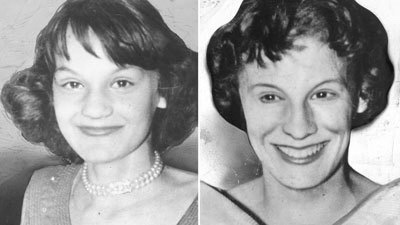 Source: Chicago Tribune
Over 60 years ago, two Chicago sisters left their house to see the Elvis Presley film "Love Me Tender" and never returned home.
On Friday December 28, 1956 15-year-old Barbara and and 13-year-old Patricia Grimes, just 3 days short of her birthday, left their home and took a short bus ride to Brighton Theater at 4223 S. Archer. They were both devoted Elvis fans and begged their mother to let them see his movie.

Source: NY Daily News
By 11:45 pm when the girls had not returned their mother, Loretta Grimes, suspected something was wrong. Mrs. Grimes sent her oldest daughter and son to the bus stop at 35th and Hoyne to wait for the girls, but after 3 buses passed and the girls did not show the the siblings went back home.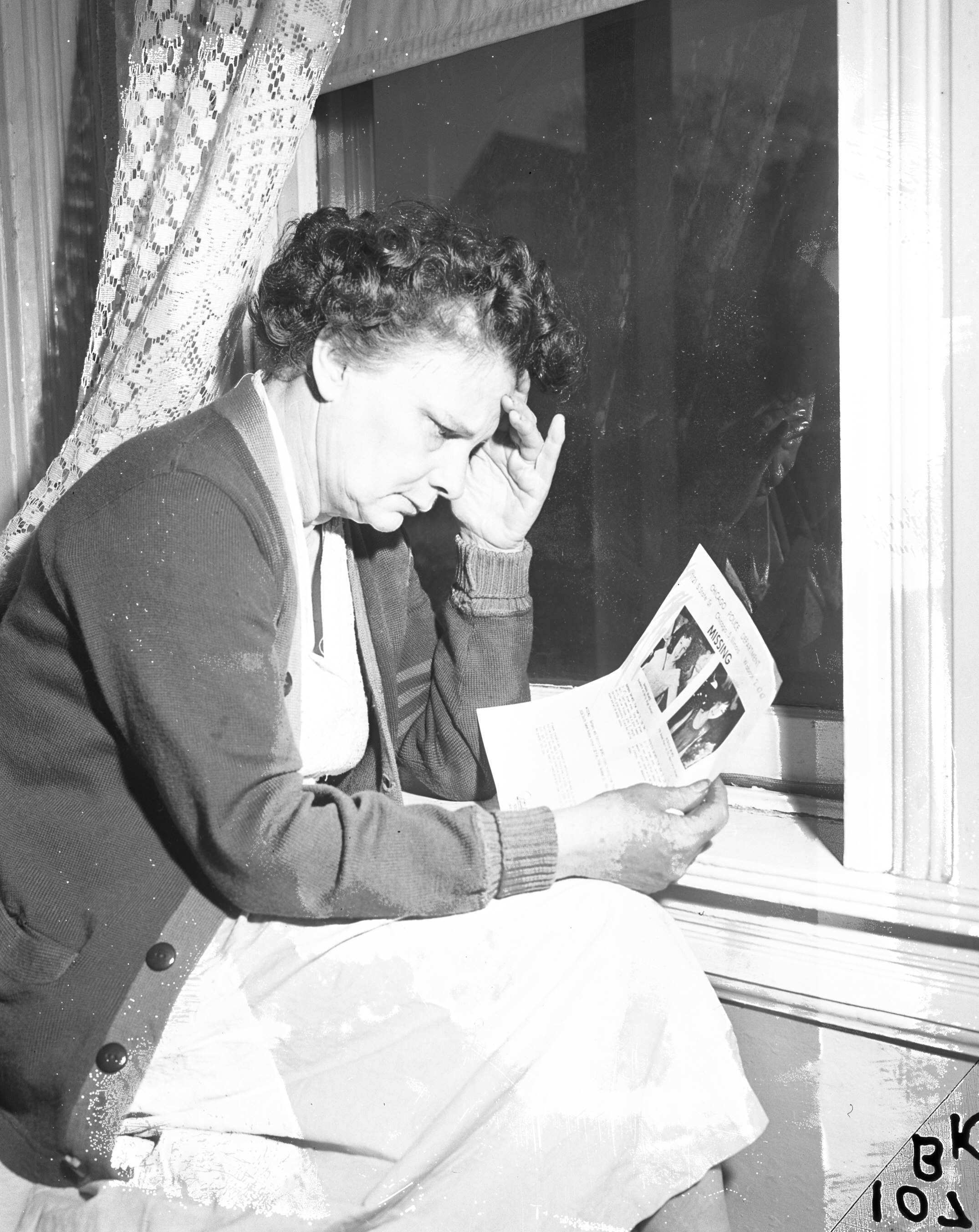 Source: ChicagoNow
Numerous people reported seeing the girls, a friend of Patricia's who said she sat with the sisters at the movie. A bus driver who reported that he thought the girls exited the bus at Archer and Western Avenue at 11:05 pm.
The sightings grew stranger. A security guard said he saw the girls Saturday morning and offered them directions. A friend of the girls reported seeing Patricia walk past with two girls she didn't recognize Saturday around 6:30 pm.
Ransom letters were sent to Mrs. Grimes, one of which instructed her to go to Milwaukee, go to a specified Catholic church, and leave $1,000 in the collection plate and then her daughter would appear. The letters were later found to have come from an institutionalized mental patient.
Around midnight on January 14th, the mother of one of Patricia's friends received a strange phone call asking for her daughter. Before the mother could awaken her daughter the caller hung up.
Even Elvis Presley stepped in and released a statement for the girls, wherever they were saying "If you are good Presley fans, you'll go home and ease your mother's worries."
On January 15th, an unidentified caller later confirmed as Walter Kranz, a 53-year-old steamfitter, called the switchboard operator. Kranz said he had a dream that the girls were dead and their bodies would be found at the Sante Fe Industrial Park.
The pale, nude bodies of the Grimes sisters were found less than a mile from the Sante Fe Industrial Park on January 22, 1957. Leonard Prescott spotted them at the bridge where German Church Road crosses Devil's Creek. He thought they were mannequins when he first saw them. He drove past, went to the grocery store and then went home. The image unsettled him, and he returned later with his wife Marie, and it was then they were shocked to discover that the figures weren't mannequins but the bodies of the missing girls. The bodies had likely lain there for days, covered and preserved by snow.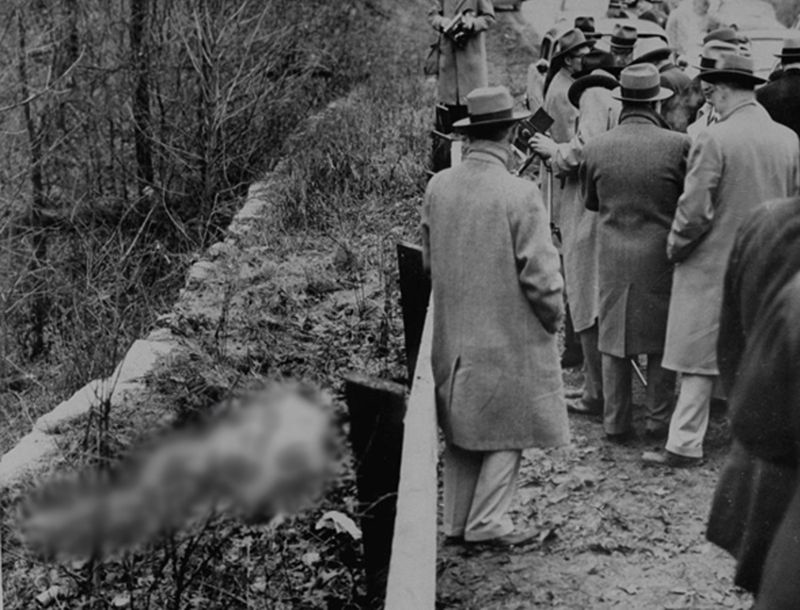 Source: NY Daily News
It would later be determined that the girls had died within five hours of leaving their home. There was really no consensus as to how the girls actually died. On their death certificates the cause of death was listed as murder
Over 160 police from Chicago and the suburbs, as well as local volunteers, scoured the crime scene looking for clues. No useful clues were ever found, and to this day no one knows who killed the sisters, even though multiple people were interviewed and theories arose and still arise from time to time. Retired Chicago Detective Ray Johnson still researches the case in hopes of solving it. He blogs at ChicagoNow and Chicago's Haunt Detective.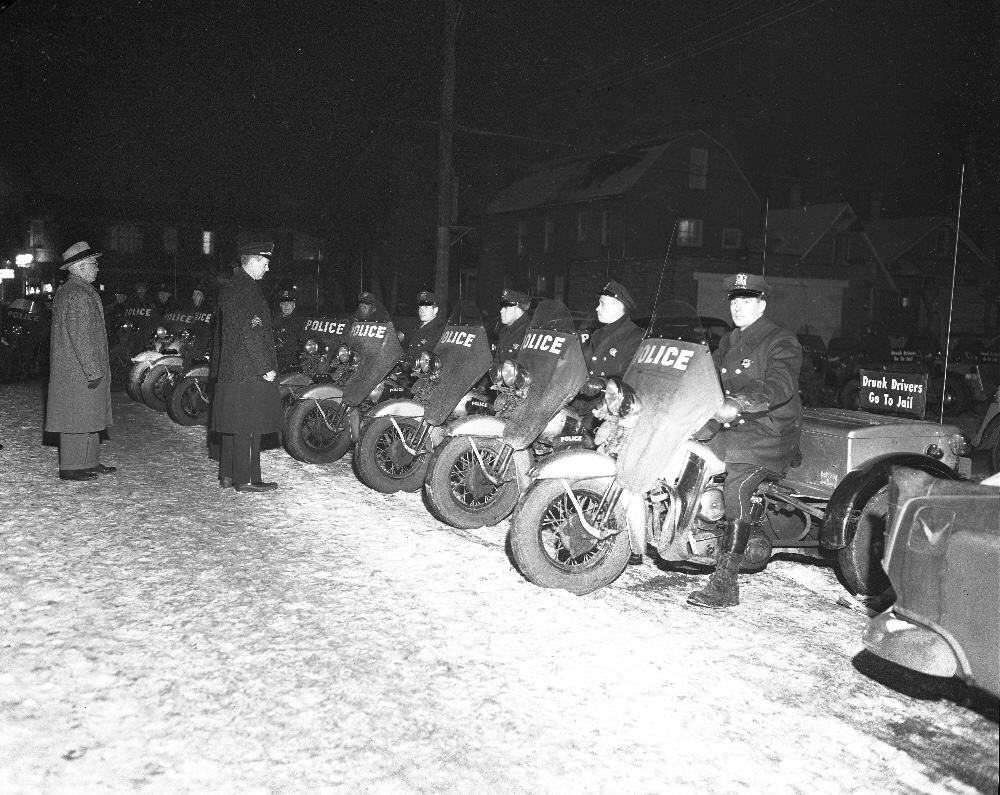 Source: ChicagoNow
The funeral for the girls took place on January 28, 1957 at Wollschlager Funeral Home and the mass was held at St. Maurice Church where Patricia attended school. The funeral was attended by many people in Chicago, including then Chicago Mayor Richard J. Daley. The girls were laid to rest at Holy Sepulcher Church, just feet away from where an older sister was laid to rest who died of illness earlier.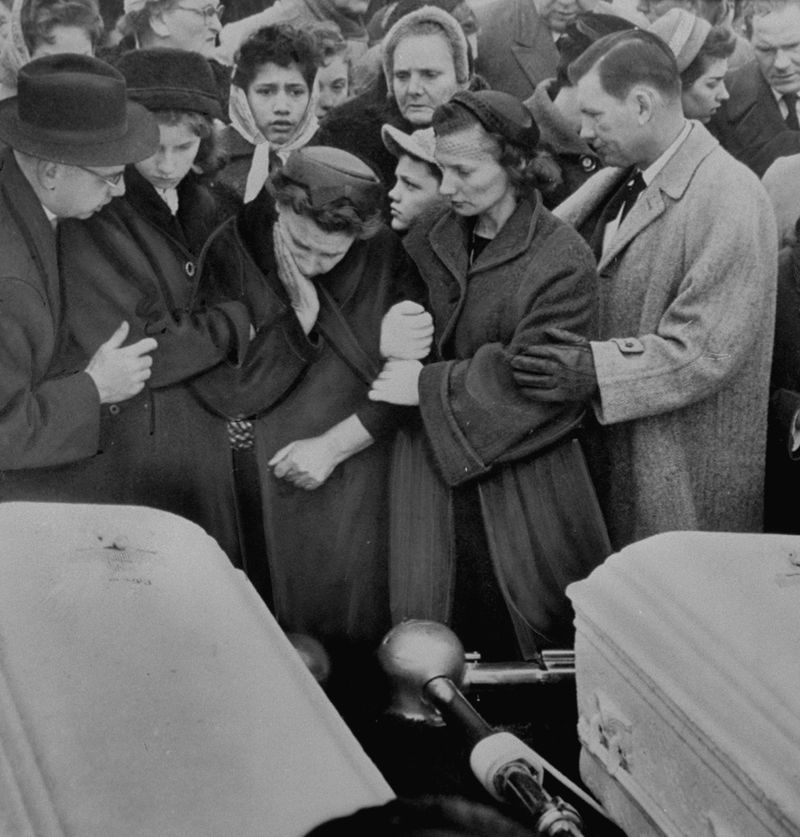 Source: NY Daily News
The deceased Chicago ghost hunter Richard Crowe used to stop at the bridge where the girls were discovered on his ghost tours. It's said that late on certain nights of the year people have reported hearing a car suddenly stopping at the bridge, its doors opening and then slamming shut before speeding off into the night.
-Gravedigger
Resources:
https://chicago.cbslocal.com/2018/01/22/grimes-sisters-murder/
https://www.chicagoreader.com/chicago/death-and-the-maidens/Content?oid=892961
http://www.chicagonow.com/chicago-history-cop/2015/12/unsolved-chicago-grimes-sisters-murder-is-59-years-old/
https://en.wikipedia.org/wiki/Murder_of_the_Grimes_sisters
https://www.huffingtonpost.com/2013/05/31/grimes-sisters-murder-ray-johnson-solve_n_3366069.html
http://www.chicagonow.com/chicago-history-cop/2012/12/new-information-on-disappearance-of-grimes-sisters-chicagos-most-infamous-cold-case/
https://www.nydailynews.com/news/crime/elvis-presley-loving-grimes-sisters-found-dead-60-years-article-1.2922567